---
READING
---
The Ozone Layer Depletion
---
Develop your reading skills. Read the following text and do the comprehension questions
---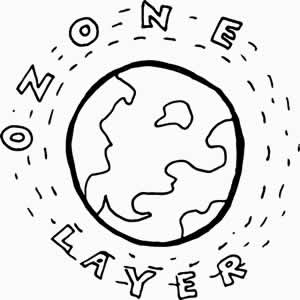 The ozone layer depletion is harmful to the environment. The ozone layer or ozone shield is a region of Earth's stratosphere that absorbs most of the Sun's ultraviolet (UV) radiation. It was discovered in 1913 by the French physicists Charles Fabry and Henri Buisson. The ozone layer contains high concentrations of ozone in relation to other parts of the atmosphere.
A depletion of the ozone layer has been noticed since the late 1970s. In atmospheric regions over Antarctica, the ozone layer has become significantly thin, especially in spring season causing the formation of what is called 'ozone hole'. The main cause of ozone depletion and the ozone hole is man-made chemicals such as the chlorofluorocarbon (CFCs). As a consequence of the deterioration of the ozone layer, large amounts of ultraviolet B rays reach the Earth, which can cause skin cancer and cataracts in humans and harm animals as well.
The harmful consequences of ozone deterioration paved the way to the adoption of the Montreal Protocol in 1987. This protocol bans the production of CFCs, halons, and other ozone-depleting chemicals. The ban came into effect in 1989 and since then it has had positive effects on the environment. Ozone levels stabilized by the mid-1990s and began to recover in the 2000s. Recovery is projected to continue over the next century, and the ozone hole is expected to reach pre-1980 levels by around 2075. The Montreal Protocol is considered the most successful international environmental agreement to date.
Source: Wikipedia
Other Related materials: