---
READING
---
Reading Comprehension - World Health Organization
---
Develop your reading skills. Read the following text about the World Health Organization and do the comprehension questions
---
Organizations - WHO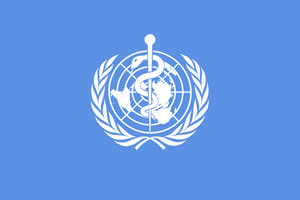 The World Health Organization (WHO) is a specialized agency of the United Nations (UN) that is concerned with international public health. It was established on 7 April 1948, with headquarters in Geneva, Switzerland. Its predecessor, the Health Organization, was an agency of the League of Nations. The constitution of the World Health Organization had been signed by all 61 countries of the United Nations by 22 July 1946, with the first meeting of the World Health Assembly finishing on 24 July 1948
Since its creation, WHO has been responsible for playing a leading role iin smallpox eradication, which is an acute, highly infectious, often fatal disease caused by a poxvirus. Its current priorities include:
Communicable diseases, in particular, Coronavirus, HIV/AIDS, malaria, and tuberculosis;
The mitigation of the effects of non-communicable diseases such as cancer and heart disease;
Sexual and reproductive health, development, and aging;
Nutrition, food security, and healthy eating;
Substance abuse.
WHO also drives the development of reporting, publications, and networking. It is responsible for the World Health Report, a leading international publication on health, the worldwide World Health Survey, and World Health Day which is celebrated every year on 7 April.
Source: Wikipedia
Other Related materials:
United Nations
UNICEF
World Health Organization
FAO
WFP
Amnesty International