---
READING
---
Reading Comprehension - Lionel Andrés Messi
---
Develop your reading skills. Read the following text and do the comprehension questions
---
Lionel Andrés Messi
Lionel Andrés Messi , born on 24 June 1987, is an Argentine footballer who currently plays for Barcelona and the Argentine national team. He is one of the best football players of his generation and is frequently considered as the world's best contemporary player. Lionel Messi, whose playing style and ability have drawn comparisons to Diego Maradona, received Ballon d'Or and FIFA World Player of the Year nominations by the age of 21 and won both by the age of 22. Diego Maradona once declared that Messi was his "successor."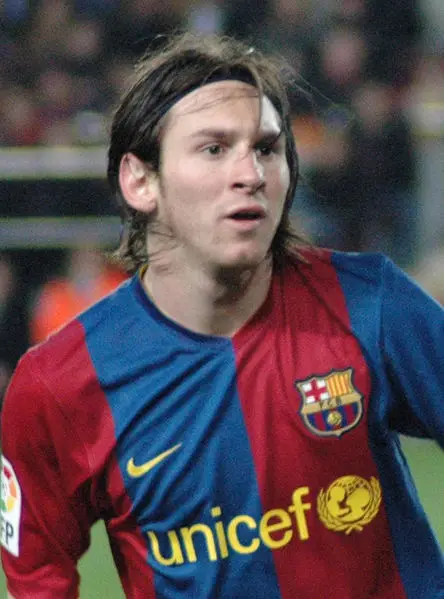 Lionel Messi's talent was early detected by his father. When he began playing with the local team, his potential was quickly identified by Barcelona . At the age of 11, he was diagnosed with a growth hormone deficiency, which is a medical condition in which the body does not produce enough growth hormone and whose treatment nessecitates a lot of money. He left Rosario-based Newell's Old Boys's youth team in 2000 and moved with his family to Europe, as Barcelona offered treatment for his growth hormone deficiency. Making his debut in the 2004–05 season, he broke the La Liga record for the youngest footballer to play a league game, and also the youngest to score a league goal. Major honours soon followed as Barcelona won La Liga in Messi's debut season, and won a double of the league and Champions League in 2006. His breakthrough season was in 2006–07; he became a first team regular, scoring a hat-trick in El Clásico and finishing with 14 goals in 26 league games. Perhaps his most successful season was the 2008–09 season, in which Messi scored 38 goals to play an integral part in a treble-winning campaign.
Messi was the top scorer of the 2005 FIFA World Youth Championship with six goals, including two in the final game. Shortly thereafter, he became an established member of Argentina's senior international team. In 2006, he became the youngest Argentine to play in the FIFA World Cup and he won a runners-up medal at the Copa América tournament the following year. In 2008, in Beijing, he won his first international honour, an Olympic gold medal, with the Argentina Olympic football team.
Source: Wikipedia
Related materials
Football (soccer) - Reading
The 2010 world cup (South Africa)
The official 2010 world cup song
Previous world cup tournaments
Vocabulary lesson on football (soccer)
Lionel Messi - Barcelona Footballer
Cristiano Ronaldo