---
ENGLISH SPEAKING COUNTRIES
---
Kingston, Jamaica
---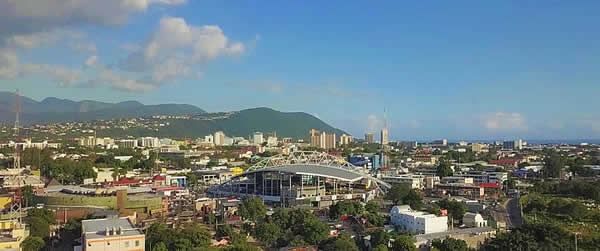 Kingston is the capital and largest city of Jamaica. It was founded in July 1692 as a place for survivors of the 1692 earthquake that destroyed Port Royal. It is located on the southeastern coast of the island. It faces a natural harbour protected by the Palisadoes, a long sand spit which connects the town of Port Royal and the Norman Manley International Airport to the rest of the island. In the Americas, Kingston is the largest predominantly English-speaking city south of the United States.
The majority of the population of Kingston is of African descent. Large minority ethnic groups include East Indians and Chinese, who came to the country as indentured servants in the late 19th century.
Kingston plays a central role in Jamaica's economy. The vast majority of economic activity takes place within Kingston, and as most government ministries are located in the city, it is a key force in legislation in regards to Jamaica's finances. The high population density of the capital city means that the majority of monetary transactions occur in Kingston - stimulating much of Jamaica's local economy.
Source: Wikipedia
Here are more pages about Jamaica: