---
ENGLISH SPEAKING COUNTRIES
---
History of Guyana
---
Guyana history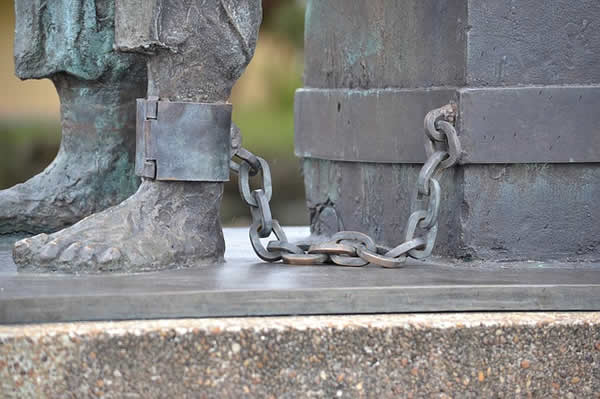 The recorded history of Guyana can be dated back to 1499, when Alonso de Ojeda's first expedition arrived from Spain at the Essequibo River. This history has been shaped by the participation of many national and ethnic groups, as well as the colonial policies of the Spanish, French, Dutch and British.
The Europeans
Originally inhabited by several indigenous groups, Guyana is today a multiracial country. The Dutch were the first Europeans to settle modern day Guyana. Subsequently, in 1746, the Dutch authorities opened the area near the Demerara River to British immigrants because they were eager to attract more settlers. British plantation owners in the Lesser Antilles had been plagued by poor soil and erosion, and many were lured to the Dutch colonies by richer soils and the promise of landownership. The influx of British citizens was so great that by 1760 the English constituted a majority of the European population of Demerara. By 1786 the internal affairs of this Dutch colony were effectively under British control, though two-thirds of the plantation owners were still Dutch.
Africans and Indians
Africans were enslaved and transported to Guyana as slaves; however, East Indians came as indentured labourers who worked in order to provide for their families back home.
By the 1660s, the enslaved population numbered about 2,500 and although enslaved Africans were considered an essential element of the colonial economy, their working conditions were brutal. The mortality rate was high, and the dismal conditions led to more than half a dozen rebellions led by the enslaved Africans.
The most famous uprising of the enslaved Africans, the Berbice Slave Uprising, began in February 1763. However, the rebels were defeated with the assistance of troops from neighbouring European colonies such as the British and the French.
Freedom
At the end of World War II, political awareness and demands for independence grew in all segments of society. The immediate postwar period witnessed the founding of Guyana's major political parties.
In fact, Guyana's recent history is characterized in particular by the struggle to free itself from colonial rule, and from the lingering effects of colonialism.
On May 26, 1966, Guyana gained independence from Britain.
Source: Wikipedia
Here are more pages about Belize: